Maryland Roofing Contractor
We'll inspect your roof inside and out. Give us a call today for your free consultation and competitive quote.
For over 12 years, we've been serving homeowners throughout Anne Arundel, and Montgomery Counties to replace their roofs.
Your roof is the first line of defense when it comes to the outside elements, and it's essential that you hire a licensed, insured, and qualified company to replace your roof. At Exterior Renovations, we can replace your roof quickly and offer competitive pricing making us affordable.
We offer several materials, from asphalt shingles to cedar and slate, and as expert installers when it comes to replacing any type of roofing system, making Exterior Renovations the best choice. We'll help you understand the materials so that you can make a decision on your own.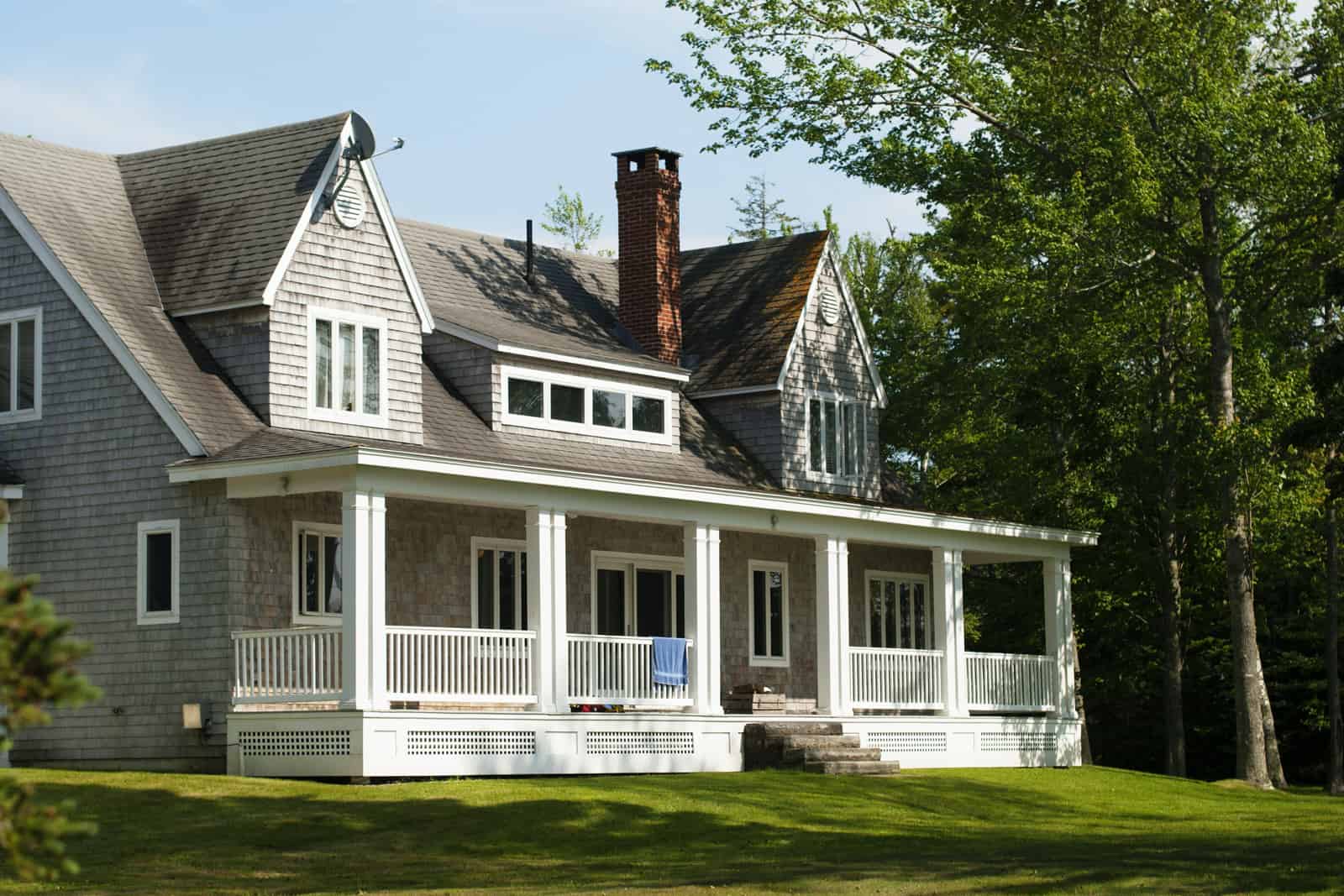 Do you suspect a leaky roof?
As a Maryland homeowner, you probably haven't given much thought to the roof of your house. Most people don't until there's a major storm, it begins leaking, or there's noticeable damage. But the roof of your home doesn't only protect your home from the outside elements; it also contributes greatly to the look of the house.
Leaks left will lead to costly repairs to your decking, attic, and interior walls. This is why it's essential that you have your roof inspected yearly by a trained professional or after a severe storm. Catching potential issues early on will save you money.
If you're looking to have your roof replaced, be sure that you choose a company that puts its customers first. At Exterior Renovations, we work with the major manufacturers, GAF, CertainTeed, Tamko, and Owens Corning, installing all of our roofs to their specifications to protect their warranty. Plus, we offer our labor warranty to give you the added security when choosing us as your roofing contractor.
Choosing the Right Roofing Material
You'll want to look at several areas when choosing the right roofing material - the cost, manufacturers warrant, and how long it will last. You can expect to pay less for asphalt roofing shingles and more for metal roofing, but they offer you different costs, quality, and lifespan.
You'll find that most manufacturer's warranties will range from 20 years to a lifetime. Most often, the warranty length is a good indication of the quality of the material when it comes to performance and value. We stand behind our workmanship and service with a contractors' guarantee.
After examining your roof, our experienced roofing expert will determine the slope and discuss the best options. Don't worry; they'll help you make sense of it all by taking the time to discuss the pros and cons of them all. This allows you to make a pressure-free decision.
Understanding the Process
We'll come out to do a comprehensive inspection of your roof and provide you with a free estimate. We'll discuss the different aspects of your roof, including its condition, the material, and what you can expect throughout the roofing process. Various conditions can sometimes limit your options when it comes to choosing a product, but we'll discuss all of this and answer all of your questions. We're always up-front, so you know exactly what to expect when we're replacing your roof.  
Here is a list of questions and answers that you might have when it comes to the roofing process,
Will I need a permit to install a new replacement roof on my home? PERMITS ARE NOT REQUIRED IN THE GREATER DC METRO AREA! Some local ordinances require permits before starting any roofing work for new and replacement roofing jobs, but this depends on the locale. As your roofing contractor, we will obtain this permit for you.
Will you tear off the existing shingles before installing the new roof? You have two options when it comes to replacement installations. One is to install the new roof over your existing roof or to tear off the old roof. There are pros and cons to both, and while choosing to install your new roof over the existing one might be the less expensive option, it comes with its disadvantages. This is something that we'll discuss with you.
Here are the advantages of tearing off the old roof:
It will expose any defects in the roof deck, such as rotting. Installing the new roof over this will lead to further damage to the decking and interior of your home.

If there are any issues with condensation in the attic, removing the old roof will reveal the issue. Properly designed attic ventilation can then be installed in order to help eliminate such problems.

We'll be able to add a waterproofing shingle underlayment before installing the new roof for added protection against leaks from cyclical ice damage and wind-driven rain.

When we tear off the old roof, we're able to start with a clean roof deck to build a smoother finished roofing system that will last longer.

It will improve the validity of the manufacturer's shingle warranty when you remove the old roofing. 
As your roofing contractor, Exterior Renovations will be responsible for cleaning up and disposal of the old shingles.
What does it mean when contractors say your roof should breathe? This is referring to the ventilation system beneath the roofing deck. An experienced roofing contractor understands that most shingle warranties require ventilation. This is why hiring an experienced Annapolis, MD roofing company such as Exterior Renovations to install your new roof to the manufacturer's specifications is essential. Here's how an adequately ventilated roofing deck will improve your home,
The heat in your attic will be reduced, saving you money

There will be less attic moisture and condensation

Prevention of weather infiltration from drifting snow, wind-driven rain

Prevention of ice dam build-up
Why do I need a roofing shingle underlayment? Not only is this something that many manufacturers require to validate their warranty, but it's also an added layer of protection. This waterproofing underlayment will prevent leaks caused by water backup from ice dams, which is a common problem for homeowners throughout Annapolis, MD, and surrounding areas.
Get an architecturally stylish look and affordable pricing with 3 Tab shingle installations. With warranties that extend from 25 years makes it the perfect choice! Get your free roofing estimate by contacting us today! We're a trusted and reliable roofing contractor that provides quality workmanship, exceptional customer service, and competitive pricing. We work with all insurance companies to handle storm damage repairs. Call for your free estimate! CALL US TODAY! (301) 956-7303