Why Asphalt Roofing Shingles Are A Good Choice
Asphalt roofing shingles are the most common choice of roofing material for residential homeowners because of their cost, strong waterproofing capabilities, and overall strength. We work with all major manufacturers to offer you quality asphalt roofing shingles with the best warranties. At Exterior Renovations, we make sure that we follow the specific manufacturer's installation to honor your warranty if something were to happen. Plus, we provide our own warranty to back our labor and provide you with the highest quality work in the industry. 
It can be overwhelming with all of the different details and terminology associated with their roof. You can rest assured that one of our experienced Exterior Renovations project managers will help you make sense of it all by providing you with all of the information for you to make your own educated decision regarding roofing repairs and replacement s or installation for your home.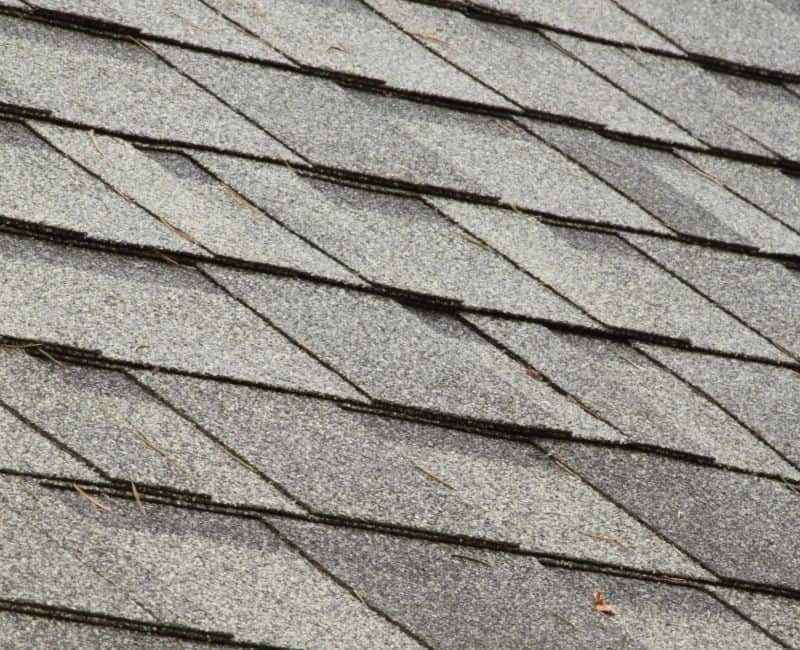 What are Asphalt Roofing Shingles, and What is Asphalt's Role in Roofing Shingles?
The primary purpose of asphalt roofing shingles is to protect the roofing structure from water damage for up to 20 years. You'll notice that there are granules in the roofing shingles, and this improves the strength and protection. Over time, these granules gradually break down, leading to normal wear and tear from the outside elements. The best type of shingle will stay flexible and won't dry out or become hard and brittle therefore extending the life of the roofing shingle.  There are a variety of shingles that offer you different looks, protection, and cost,
Three Major Categories of Asphalt Roofing Shingles
3-Tab: This type of asphalt roofing shingles is designed to look like slate without the high cost. It's a single-layered shingle and one of the lightest weight shingles on the market, but they are strong because they are built with a tough fiberglass base. Each shingle provides resistance to blow-off and tearing, making them commonly used by home builders manufacturing economy-priced homes.
Architectural: Dimensional asphalt roofing shingles are thicker and offer a beautiful multidimensional look. This multi-layered product is typically heavier in weight and has improved warranty protection with a range of 30-years to a Lifetime, making it a great option.
Premium: asphalt roofing shingles is a laminated shingle that offers functionality with a differentiated appearance, with designs that look similar to old-world roofing shingles such as natural slate or natural shake roofing shingles. One of the significant benefits of premium shingles is their impact resistance and solar reflectivity capabilities that extend the life of your roofing system and provide lower energy costs
Our team of experts at Exterior Renovations has plenty of experience with asphalt roof replacement for homeowners throughout Anne Arundel County: Annapolis, Edgewater, Arnold, Davidsonville, Severna Park, and Cape St. Claire areas.
Montgomery County: Gaithersburg and Germantown.
If you're looking to replace the roof on your home due to storm damage or normal wear and tear, give us a call today for a FREE ESTIMATE.
CALL US TODAY! (301) 956-7303