Professional Flat Roof Replacement
Roofs are under constant pressure from the outdoor elements, UV Rays, rain, snow, hail, standing water, microorganisms, chemical pollutants, vast temperature changes, wind, and dynamic flexing. The material that you select must be able to perform under pressure for its expected lifetime, and the roofing contractor who installs your roof must be experienced.
When it comes to replacing flat roofs, there are some things that need to be considered, as there will be some extra challenges when it comes to the type of systems that need to be installed to ensure there will be no standing water. This can negatively affect the structure of your roof and lead to costly repairs. Flat roof systems need to have a pitch installed if it's not already installed. This can be achieved with a tapered insulation system to control the direction of the water.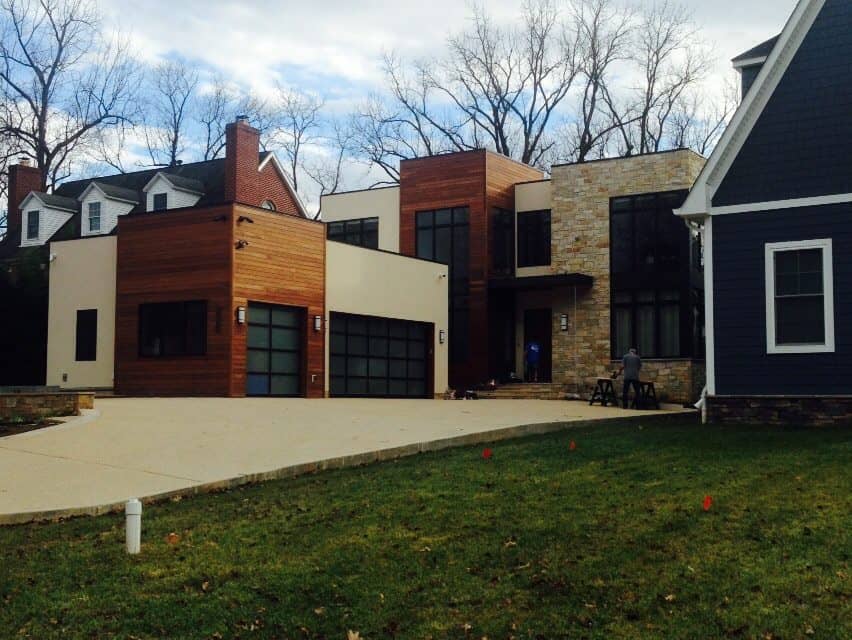 At Exterior Renovations, we generally suggest having a single-ply membrane roofing system installed on a flat roof. Not all single-ply materials are the same, which is why we'll provide you with the information that will help you to choose the best type of single-ply material. There are pros and cons to choosing one manufacturer over another, and our experienced roof installer will take the time to discuss them with you so that you can make an educated decision. 
TPO and EPDM are the two most widely installed systems. 
EPDM is a single-ply membrane that provides long-term protection from water. It's made of high tensile strength and provides flexibility in severe cold or heat with resistance to UV and ozone. 
TPO is similar to EPDM, but it comes in white and has the ability to reflect 78% of the sun's rays, which reduces the cost of your running your air conditioner. If you want to learn more about the various options you have for Flat Roofs, visit the Dept. of Energy's website.
Exterior Renovation's crew has been installing residential flat roofs in Maryland for over 12 years. Give us a call today, and one of our experts will give you a free estimate and discuss your flat roof replacement options without the pressure. The Exterior Renovation team is experienced, trained, and certified to provide replacement roofing for homeowners in Anne Arundel County: Annapolis, Edgewater, Arnold,  Crownsville, and Montgomery County: Gaithersburg, Germantown and surrounding areas.                                          Give us a call today at 301-956-7303!